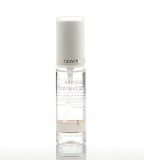 Bring harmony, balance and rhythm to your skin with Dr. Hauschka organic and holistic skin care preparations.
Natural substances are selected to interact with and support the healthy functioning of the skin.
Environmentally sound processing strengthens and preserves the living essence of the organic and biodynamic plant ingredients.
Biodynamic farming techniques heal the earth for generations to come.
For Acne-Prone Skin Calms and clarifies oily, acneic adult skin age 25 and older. Rhythmitized dilutions of peridot, chicory, sage, mercurialis, witch hazel hydrosol and natural salt spring water reduce inflammation, clarify and stabilize the skin of adults 25 and older. This regimen refines pores and clears the complexion, soothing and balancing the skin.
List Price: $ 82.95
Price:
Related Oily Skin Treatment Products