Heals injured cells within the sebum ducts caused by hardened sebum or strong outflow of sebum, the culprits of acne inflammation.
Unblocks pores, so that sebum outflows to the surface swiftly and the lack of oxygen does not cause the uncontrolled reproduction of acne bacteria.
It is oil free and moderates acne and rosacea inflammation
Moisturizes the skin by improving the capacity of your skin to hold in water.
Addresses all the root causes of moderate acne and rosacea flare ups. And has no side effects
Natural remedy for acne, rosacea, and scar healing for people with very oily skin and seborrheic dermatitis. This gel is an oil free product made with our biologically active ingredient and it also contains seaweed extracts and hyaluronic acid for deep moisturizing of oily skin complexions.
List Price: $ 59.00
Price: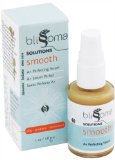 1 Oz Package
Oil Free serum formula
No nut ingredients
100% Vegan, Certified Vegan by Vegan Action
100% Natural
Smooth moisture serum performs at the top of the class with non-drying, anti-inflammatory herbs to perfect troubled skin.
Over 13 exquisite herbs offer a formula packed with toning and refining power with a hydrating, super light texture. Natural acne products tend to be themed on tea tree oil, but we chose Rose as a theme for our recipe. It's gentle, broad-spectrum therapeutic effects fuse perfectly with Organic Coriander, Goldenrod, Fennel, and Yarrow to cleanse and calm pores. Cold-extracted
List Price: $ 21.50
Price:
Find More Oily Skin Remedies Products